System capabilities:
Transmission of a video and audio signal in real time, which opens the possibility for live communication between the teacher and a student, using a camera and a microphone.

Transmission of text, graphics, and video, as well as use of presentation materials meant for ordinary classes in auditoriums without further refinement thereof. 

Granting simultaneous access to educational materials presented in various formats. 

Broadcasting to several remote groups, even if they are in different branches, which means the possibility to deliver lectures simultaneously to students located in different cities.

Possibility to deliver lectures to academic groups as well as to individual students from other cities without the need for them to physically come to the university.

Possibility to record the lectures with the goal of further publishing them online, allowing students to watch them or to obtain a local copy of the recording.
Documents:
Mind Video Conference Participant Manual
AdobeConnect Webinar Access Instructions
For all questions, please contact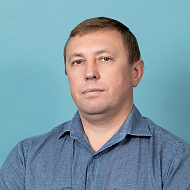 Anton Nikolayevich Terentyev
System Administrator, Videoconferencing System Engineer